Astorga to Foncebadon – 26kms
I had my alarm set for just after 6am as it was a big day and I wanted to be on the move by 6:30am but once again, it didn't go off. (I have since discovered that in an update, the alarm sound and vibration was switched off, making it nothing more than a second clock!
I was chatting to Irish a few days ago on Whats App (gotta love modern technology for some things), contemplating whether the Camino would make me a morning person… then we both laughed!
Clearly it hasn't, because it took me a good 40mins to get going, despite the fact that all I had to do was get dressed and walk out the door! Was finally moving by 7:30am.
I met a lady who had a Camiga patch so I said hello to her and chatted to her for a while. She saw Bree's photo on my bag and asked about her, so I shared a little about her.
When she learned that Bree had been sick before she died, she said in quite a matter of fact way, that it was probably for the best.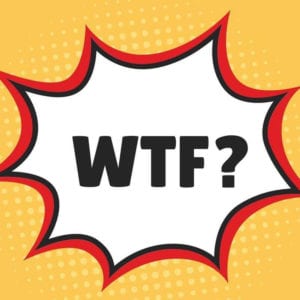 It was too early in the morning and I was too dumbfounded to correct her.
Logically, no parent wants their child to suffer, but no parent would ever think "it was for the best" that their child is dead rather than be here with them.
I have lived 20 years without seeing my daughter's face or stroked her cheek, whispered I love you into her ear. That alone is heartbreaking, let alone everything else I have lost of her growing up. I would give anything to have Bree with me.
No, it isn't for the best.
Thankfully, I was rescued by arriving into Murias de Rechivaldo and I decided to brave a cafe con leche. Coffee redeemed.
As I was sitting outside, the Australian couple from Brisbane whose grandchildren I waved to, stopped and sat with me. They are a lovely couple and I hope to cross paths with them again.
I still had an incredibly long way to go, so got on the move pretty quickly.
I alternated between mulling over thoughts and then not thinking about anything and even wondered that if I was thinking about not thinking anything, was that actually still thinking? (You know, like the dilemma of, if a tree falls in the woods and nothing is around to hear it, does it make a sound?)
I did say it was a long way to go and the landscape at this point often made me feel like my feet were moving, but I wasn't getting anywhere.
I thought about a post I did on the Camigas page last night, mentioning feeling a little lost without any of my Camino family around. I found it quite interesting how quickly some people were to say "maybe it was time to spend time alone" or "smile and be willing to approach people" etc without knowing whether I am doing those things anyway.
Then there were the people who simply acknowledged the feeling and shared their own experience of this. Sometimes, all you need is someone to sit with you and let you have your moment before you pick yourself back up again.
How quick we are to want to "fix" things and offer advice, which diminshes how someone might be feeling in that moment. I am sure I have been guilty of this too, so it is something I will be very mindful of in the future.
The walk was still tough going as it just stretched out forever, even with the little villages in between. I had to keep looking at landmarks other than trees such as signs, just to reassure myself I was getting somewhere.
2kms out of Rabanal (18kms in), I knew I needed to stop. I was getting slower and feeling lower.
There was a picnic area, so I pulled out  my harvest peas, my cheese and my apple that I had bought at the market, (used my bargain pocket knife!) and had a little Camino picnic. Francoise would have been very proud.
Feeling refreshed, I was moving far better, which was thankful as the ground changed dramatically.
I wasn't going to stop in Rabanal as I still had another 6kms to go and this was all uphill, but I was drawn in by the smell of incense and music, a garden oasis and the promise of vegetarian food at the Green Garden.
I had falafels with tahini sauce! The lady even heated up the falafels for me.
What a lovely stop this was. I took my boots off and let the cold air swirl around my feet, easing the swelling and just lay back on the couch and chilled. All thoughts of the final 6kms disappeared out of my mind.
Sadly, moving became a necessity. As I was making my way up, I didn't see a single pilgrim and I began to wonder if I was the only crazy person going all the way to Foncebadon instead of stopping in Rabanal like everyone else was that I'd spoken to.
The landscape kept changing so fast it was making my head spin, but the views were just incredible.
Oh and of course there was this…
The wind was getting stronger, making every step feel like four steps and still I kept going up. Every time I would think, this has to be it, it just continued. 5kms has never felt so long.
Finally, I came around a corner and could actually see the village… at the top of the mountain another km away! I wanted to cry.
As I trudged into the village and arrived at La Posada del Druida, my accommodation for the night, I was cheered by everyone sitting at the tables outside. I was so overwhelmed with relief to have made it, it felt like a marching band.
Boots off and Sangria in hand, I sat outside letting the cold air cool my feet once more until I began to feel like a popsicle.
One of the lovely Camigas who reached out to me last night recommended a pizza place, so I walked barefoot up the road to have an early dinner. I had a genuine vegetarian pizza! It was so good.
I was chatting to the young man who served me and he laughed when he found out I was from Australia. He told me he met the owner of this Pizzaria while he was in Australia…. in Nimbin! (For those of you who don't know, Nimbin is in Northern NSW and is renowned for its hippie community and "alternative" lifestyle.)
He has been looking after the Pizzaria for seven months, so officially hasn't been through a proper winter, but he said March was all white and the whole place was frozen. Very different from the tropical warmth of Nimbin!
Trying to have an early night because I am fully freaked out by the descent tomorrow. I have had lots of well wishes from my Camino family along the way, so just going to take it slow and steady and hopefully come out better than when I tackled Zubiri.
Sweet dreams x