Mazarife to Hospital de Orbigo – 14kms
What a sleep! Firstly, 40 beds and hardly anyone snored or if they did, they were far enough away to not bother me. Secondly, I managed to sleep in the silk liner without waking up twisted in knots.
The offset of all this was being awake at 6:30am when I didn't have to get up until after 7. All good because I had been sold into breakfast by the host the previous night when I asked what was included. She said there was cereal, fruit, yoghurt, pastries, chocolate croissants and orange juice.
Sooooo, when I sat at the table and saw the actual breakfast, Jean's face told me the woman had "over-sold" breakfast!
To be fair, yes there were pastries – the ones in the packets that are dry and only eaten in desperation.
Yes, there was fruit – the old, wrinkly apples they had collected off the ground from their tree or ones that looked like worms had eaten through them beforehand.
Yes, there was juice – the concentrate mix from a long life carton.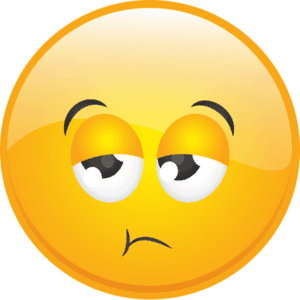 With such a short day, I could really cruise, so I finally walked out the door to be confronted by an incredible sunrise… at 8am!
The more we walked, the longer it was taking everyone because we couldn't stop taking photos in the amazing light.
Finally, in the distance in front of us, you could see the mountains that we would soon be climbing. I never thought I would say this, but I was looking forward to reaching them. Jean's husband Bill, said the Meseta tends to do that to people.
But then the road stretched out endlessly in front, so we just had to walk – straight.
A couple of kms out from the first stop, I desperately needed to pee and this was impossible without having to scramble through blackberry bushes or causing a poor unsuspecting pilgrim to get a bit more of a view than they were expecting. Finally, I found some trees and somehow even managed to find the energy to run!
Villavante was the one and only stop for the day before arriving at the final destination, so it was nice to just take my time, enjoying a second cafe con leche with all the other pilgrims.
It was a cute little village though.
A bit more road walking and before I knew it, I'd arrived into Hospital de Orbigo, famed for its long medieval bridge and jousting of all things.
I am staying at Casa de los Hildagos, a fabulous Albergue with privacy curtains, a lockable drawer to put your backpack and the luxury of a light and power outlet at each bed (last night's place had two outlets for 40 people!) I was even given a glass of orange juice when I arrived and my bag carried upstairs.
After too long an afternoon, it was finally time for finding somewhere for dinner and the all important drink. Jean said our host had recommended a place, so I wandered down there to determine the meal times.
Google maps was a bit of a lost cause, but I finally walked in to the bar and I was the ONLY female in amongst all of the Spanish men. I found out dinner was at 7pm and ordered a Gin and Tonic. I LOVE the G&T's here. The ratio is 50:50 for the grand sum of about $6!
I went outside to sit, but there were no tables free, so I began to go inside, but all the elderly men called out to me and beckoned me to sit in one of the chairs with them. Oh how I wish I could have taken a picture of me in amongst this group!
Thankfully, Jean arrived and we went in for dinner. For my entree, I ordered trout soup, which apparently was a typical dish of the area. The best way to describe it is to imagine trifle with trout circled in the middle instead of cream. I wouldn't be rushing back to the area for this dish.
As always, it was a hilarious dinner with Jean and Bill. At one point, Bill swore, (Bill who is the minister) and Jean told him off, telling him I write about them in my blog so he needed to behave. I love being around these two and will be sorry to break away, but I get a couple more days with them over the next couple of weeks.
Fortunately, after three glasses of Rosado, (Rose, all included with the meal) and the earlier G&T, our accommodation was only a short walk away and I am happily tucked up in bed.
Gotta love these short days. 😁